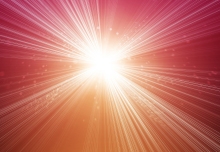 We use our Vision and Mission statements each day to remind us of the most important part of our business and how to bring about results for our clients. Since this helps set up apart from other businesses, we decided that you should know this about us too.
Up At Dawn Vision Statement
Help our clients get their businesses seen online by utilizing present technology and marketing methods to bring their businesses into view of their prospects.
Up At Dawn Mission Statement
Up at Dawn is a team of talented, committed, and focused individuals who pool their expertise to bring measurable results to our clients' businesses.
Our purpose is to bring our clients' businesses into the light of day using current internet technologies, best practices, and innovation, so they can be found by prospects eager to use their products and services.
Our clients are typically small and medium size businesses that value the internet as an important source for new customers. Each client has a desire for their business to be visible online without taking their focus away from running their own business.
We use innovative and unique online marketing strategies designed to get our clients' businesses featured in search results for searchers within their niche, while simultaneously bringing attention through social media.