When You Want More Visits, Phone Calls, and Clients
The online world is changing. Of course you know that! It's been changing from the beginning. And the pace of change continues to accelerate. Businesses are still trying to figure out the best ways to utilize the internet to get more leads and sales.
What you might not know is that right now there are some key things happening in the market which can present an interesting opportunity for your business if you are poised to take advantage of this…
Budgets have been opening up, which means more businesses are willing to spend to attract new customers.

(This is great news if you have a business that is ready for new customers. It's not so good news if your competitors are ready and you're not. Because without action, you will fall behind.)

People are more and more trusting of the businesses they find online, especially when those businesses have a physical address and a good reputation.

(Whether you have a local brick‐and‐mortar business or serve clients across the country, authority in your industry or niche along with a positive reputation are key to high placement in the search results.

Search engines are making it easier to find popular local businesses and connect searchers to them via their website, their phone number, and even navigation. (We call this part of the search results with a map the "Money Zone™" because it's a very prominent part of the search results. For a local business, this is the best place to be.)
This means that right now, either you OR your competition can secure top positioning. The winner is often whoever moves quickest. And it's increasingly difficult to knock someone out of the king of the hill position, which means timing is important.
"My business increased 43% the year we got into the Money Zone."
– Brandon Strzyzewski, Crystal Vista, LLC
Take Advantage of the Market Forces
Let me tell you a little bit about how we help you take advantage of these 3 market forces. It's called the Authority Visibility System™. This is a proprietary new method of online marketing that we developed. It provides greater visibility for our clients' businesses and encourages searchers to click.
The Authority Visibility System is based on what we have learned helping businesses online since 1995. It's a system that works better, faster, and more reliably than traditional SEO and takes advantage of recent search engine changes. It allows us to position our clients' businesses so that they appear in the search results at exactly the right time. That means when your prospects are searching for the solution you provide, your business shows up.
More good news for you is that because the Authority Visibility System is faster than SEO, we can gain on your competitors who rely on SEO. They're not quite as far ahead as they might think, and this makes them vulnerable. This means that in time, we can catch and leapfrog their results.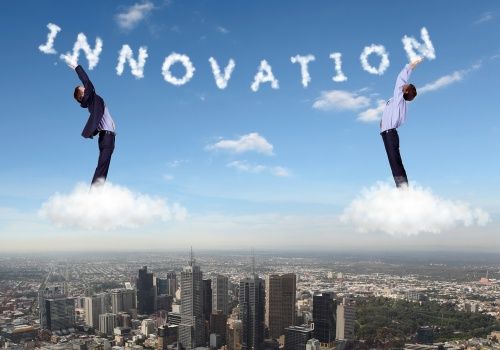 Is the Authority Visibility System for You?
Best results are achieved for service‐oriented businesses who are dissatisfied with the lack of clients they get from their website and internet presence. In this case the Authority Visibility System is a great fit in this rapidly changing market.
If you have a business that serves a local audience, the Authority Visibility System can help your business get to the top of the search results and into the Money Zone.
If you have a business that desires national attention, we use our relationships with media around the country to make sure that good things are being said about your business coast‐to‐coast.
No matter what your business, your website gets a boost, raising its credibility and visibility to bring in more quality traffic!
While some of the techniques we have put into this program have only fully come into being recently, others rely on some of the trusted fundamentals that have been true for more than 20 years. It's a perfect process, not some shady SEO trick that will get a website blacklisted.
How Does It Really Work?
Typically, our clients see initial results within two to three weeks, with some campaigns generating visible results in as little as an hour or two. Results continue to improve month after month. In general, around the 6‐month time frame, your business will have several dominant positions.
For locally‐based businesses, we can then maintain and strengthen that dominance, or we can use it as a base to influence your searchers in a larger geographic region. For national businesses, the goal is to appear in more and more searches across an ever‐widening geographic area.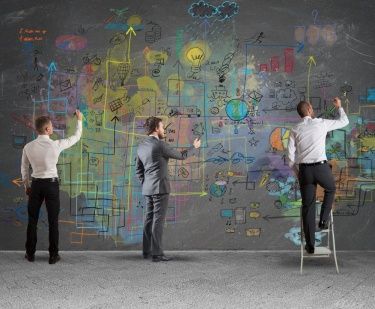 The Authority Visibility System is part art and part science, but what it does seems more like magic!
Part of the magic is that we get media around the country talking about your business. These are highly credible sources publishing information online about you. They are linking to your website and providing quality citations.
Links are used to help determine what businesses should show in the main part of the search results. Citations (which are a form of name, address, and phone number) are used to determine what businesses should show in the Money Zone part of the search results. And the authority and credibility of the link sources are used to help determine positioning in the results.
So, you can imagine that when we reach out and get several hundred media sources every month saying good things about your business, it's going to get search engine attention in a big way.
Unlike Search Engine Optimization which most people believe they need but don't really understand, the Authority Visibility System costs less, gives faster results, has much higher ROI, and is easy for anyone to see the progress. Because the search engines love this, our clients are rewarded in the search rankings.
Want to see actual results? Here's a case study…
Or Just Keep Using Old Ideas…
You can give your money to an SEO company that follows "rules of thumb." You'll either be underwhelmed by their ability to explain what they do, or you'll be overwhelmed by the reporting that is intentionally difficult to understand, designed to cover up the lack of results.
You can put more effort into social media. Keep in mind that a social media focus requires a lot of time, and it's often implemented by those who have little business experience. There can be good long‐term potential with social media, but you ought to have a solid search presence first.
You can find an I.T. company that offers search engine optimization as a side service. There are some great technology firms out there, but should they be handling your online marketing? Getting you connected to the internet, and using the internet to bring in new clients, are radically different things.
Or, you can study and experiment, learn to do this on your own, and eventually try to discover the secrets we already know, which we have put into the Authority Visibility System.
If you are not getting the visibility you need online, not showing up when your prospects are searching, getting poor results from previous SEO, wasting time trying to figure this stuff out on your own, or you're confused about what you should do and are doing nothing, then please contact us and request that we do some FREE research for you.
After you make the request, we will look at your online presence to see if you are a good candidate for the Authority Visibility System. This is a manual process that takes us several hours. Based on the time and the data we provide in the follow‐up report, it would easily be worth $500 to $1,000, but it's yours free.
Our goal is to help businesses online, and we hope that someday you will be our client. But whether or not that ever happens, you are welcome to request this research from us. We believe you will be able to take advantage of the information we uncover and provide to you. At the same time, we can determine if your business is a good candidate for the Authority Visibility System.
If it looks as though your business would benefit from this process, then we'll create a report and share our findings with you. On the other hand, if we're not a good fit for your business, we'll let you know that too, and make some alternate suggestions.
The Authority Visibility System™ is the shortest path to new clients. Let's look at the potential for your business. Get started with the free research right now while you're thinking about it.